Photographic Art Project: "Passages"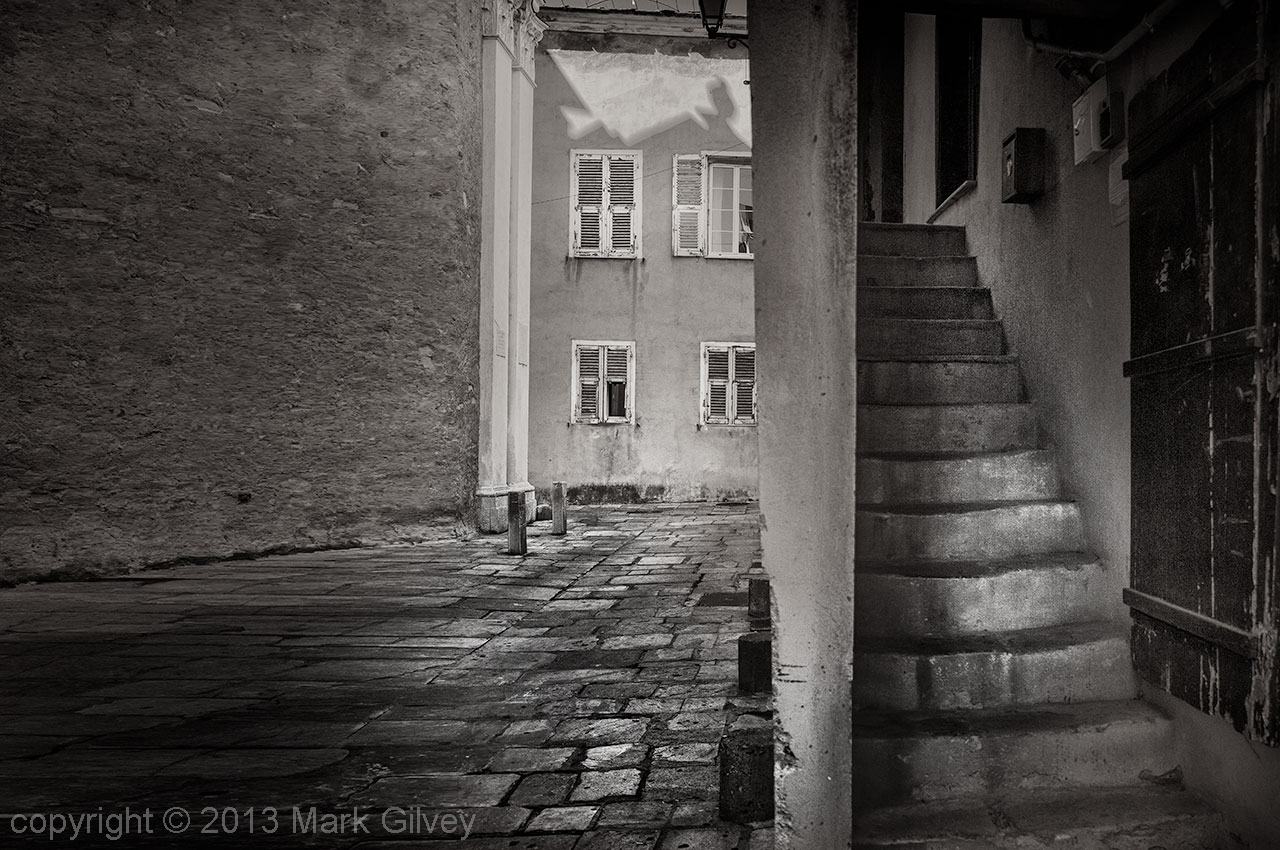 LOCATION: This photo (click for enlargement) was taken in the Citadel that sits on a hill overlooking the old port of Bastia, Corsica (Corse, Korsica). This photo was taken at an intersection that looks more like a walkway than a road that cars travel on. The building on the left is the Cathedral of Bastia.
MY THOUGHTS
This image makes me wonder who lives at the top of the stairs? Do they walk down the stairs and down the street everyday? What does the worn concrete tell us about this little staircase; it is very worn and doesn't have any hard edges in the center. What is in the open window at the end of the street? What if I go left, or right? What will I see next? Wouldn't you like to walk down to this little street?
TECHNICAL
: This photo is a panoramic image made up of just 5 exposures all composited into a single image but there's much more to it than that to this image. It has also undergone a great deal of retouching; so much that it would have been impossible to capture it in-camera. To learn more about this and other geeky information; download the Retouching Plan PDF below.
Format: Black & White with slight warm tone
Size: 21″ X 14″ 53.34cm X 35.14cm (@300ppi)