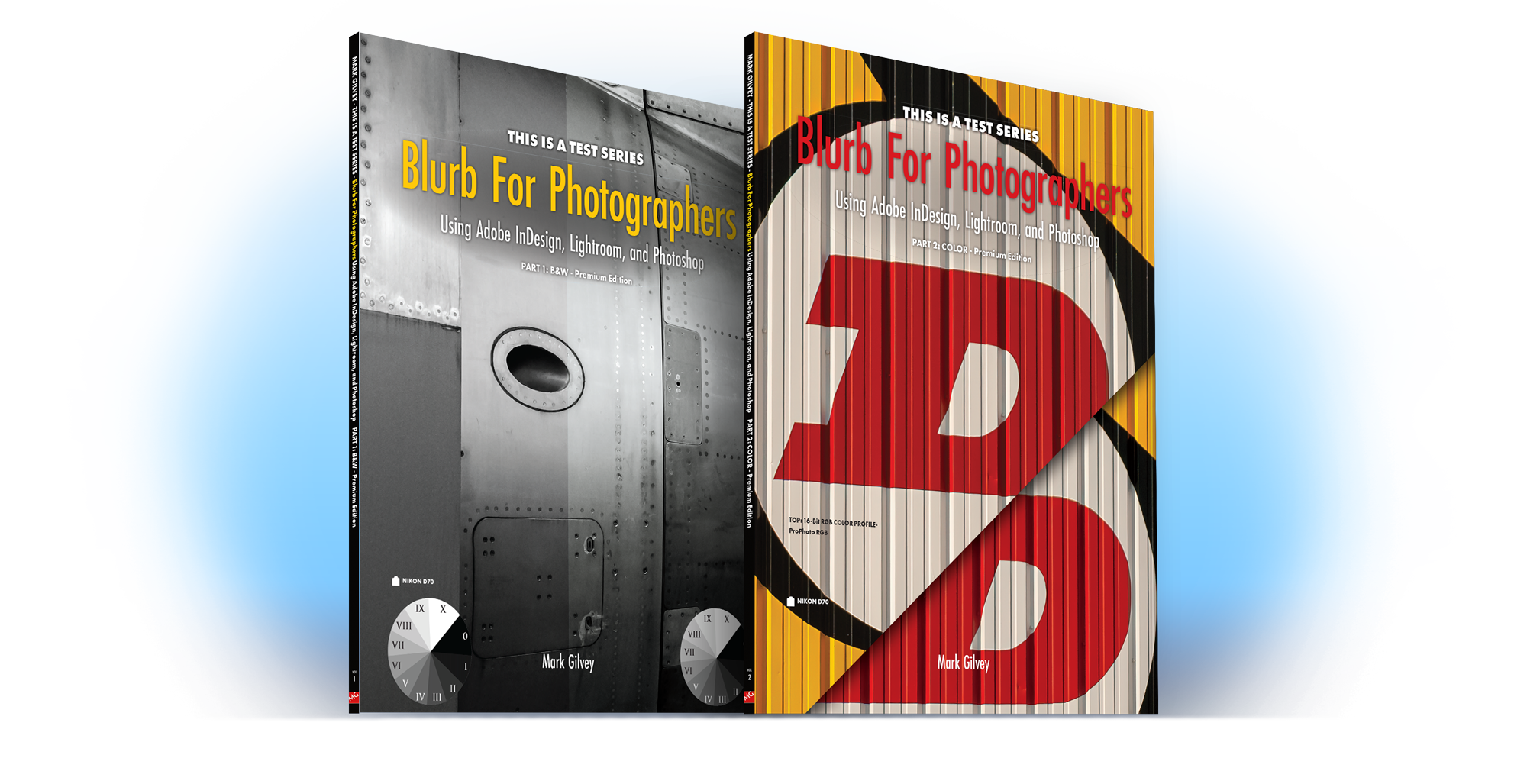 Blurb for Photographers
Using Adobe InDesign, Lightroom, and Photoshop
The best tips for self-publishing your photography book using print-on-demand
Presenting a new series of printed guides with the best print-on-demand tips for photographers.
If you've ever wanted to publish your photography in book-form, but had no idea what it would look like, my "THIS IS A TEST" series of magazine-style guides will give you the confidence and the information you need to make smart, educated decisions before making your first self-published proof!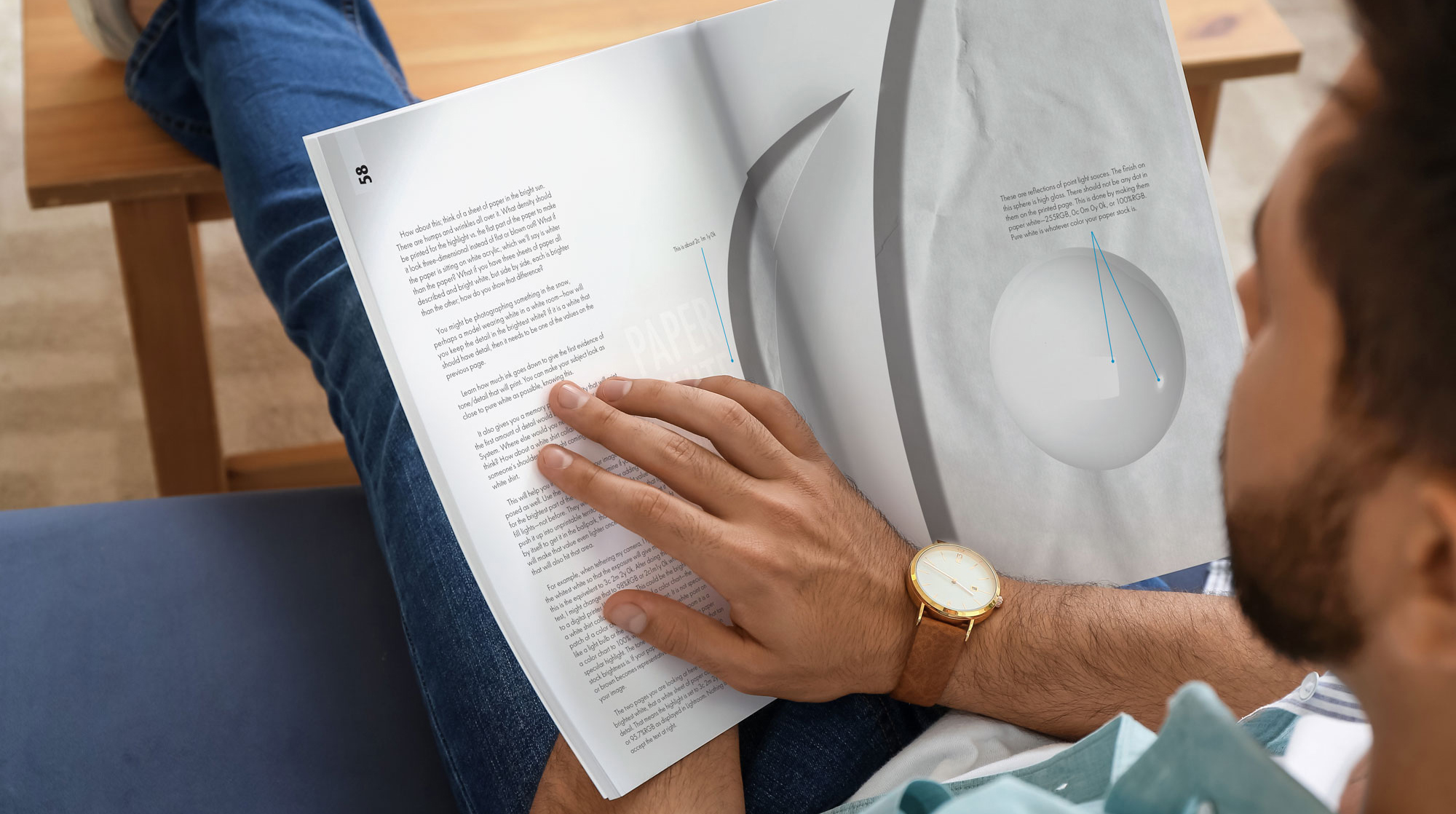 The Dream
Self-Publishing your photography is so simple, anyone can do it—what are you waiting for? Just drag and drop your photos from your hard drive into a premade layout, and press print!
The Reality
Well; that might sound good, but it's not exactly the way it works—particularly for the advanced hobbyist or professional photographer. Anyone who takes a lot of pride in their photography will go to the ends of the earth to learn how to make their work better. But, learning takes time and lots of practice. Would you like the best tips for self-publishing a print-on-demand piece? Get ready: if you plan to research this on your own, it's a rabbit hole of information to absorb, and if you don't practice it, your confidence will plummet, and your magnificent photographic art will forever sit on your hard drive unseen, even by you—no matter how good your camera is.
What if I could help you with that?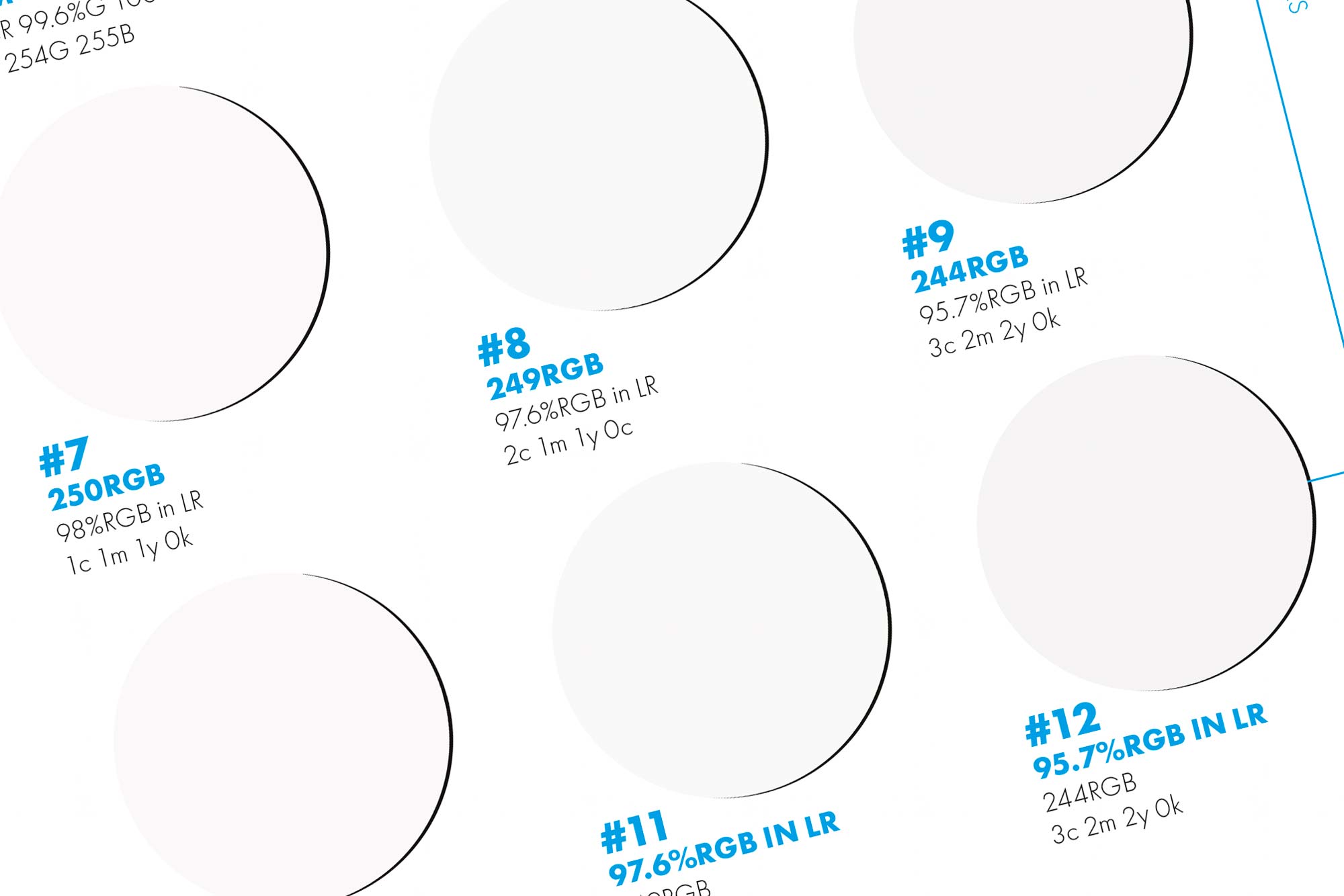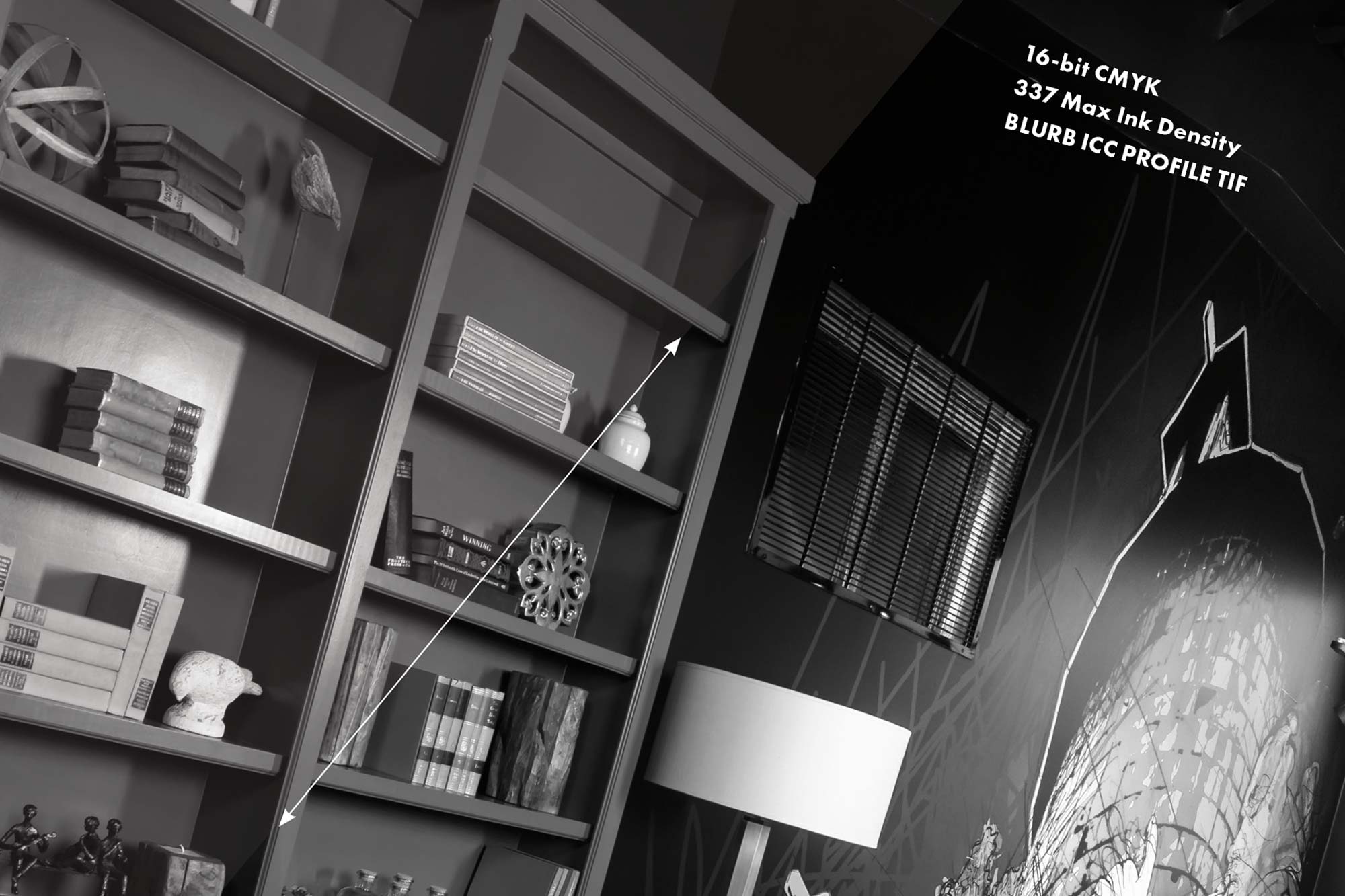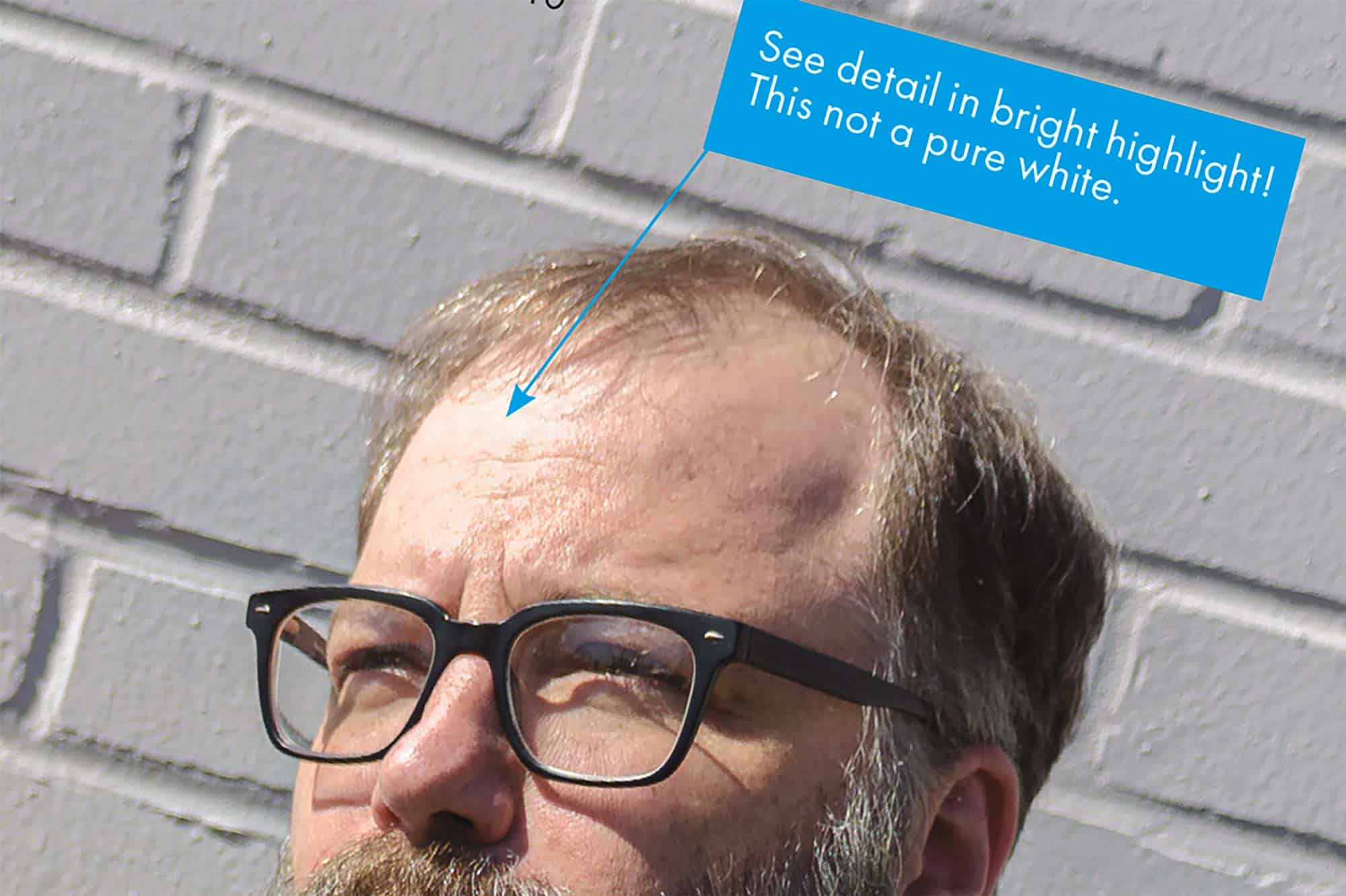 I can show you what different kinds of images would look like printed. With these guides in your hands, you would know how to prepare your photos and files before your first proof print.
My Story
I have a tendency to hold back from completing personal print projects because I don't know what the outcome will look like; it's a catch-22. I charge into projects with the idea it's the only version that will exist, and I want to put my best effort into making it as good as it can be. But the rabbit hole steals my motivation because of too many unknown factors.
I've left incomplete projects on my hard drives because I didn't want to have them printed for fear they wouldn't look good in ink. Has this happened to you?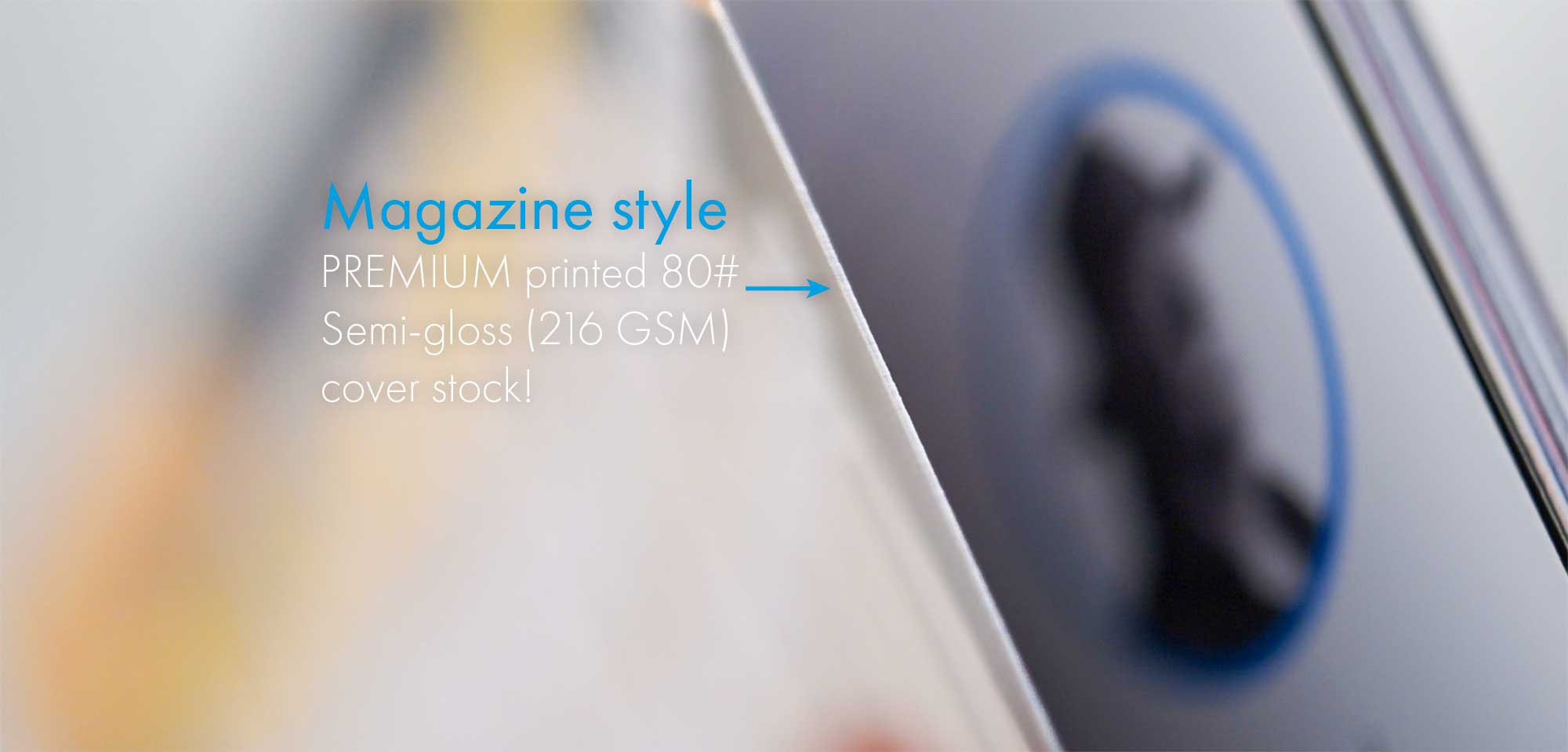 The guide has a thick cover, and the pages feel solid—something you'll want to keep.
I wanted to address the questions that stifle our creativity and our ability to produce precise and impactful work.
These printed guides will show you what you can expect when self-publishing your photography book at Blurb.com.
Presenting the first two guides of my THIS IS A TEST series of publications: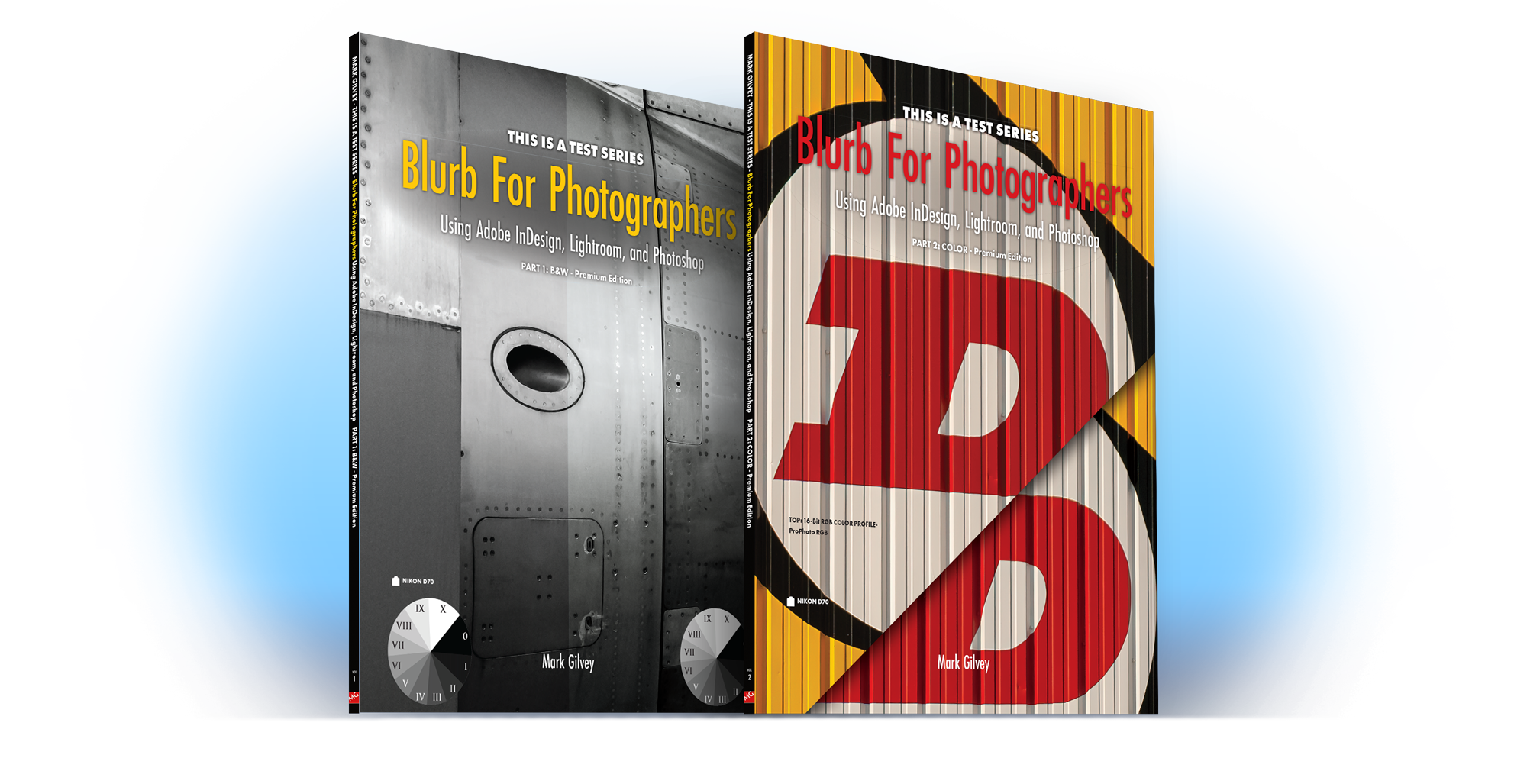 Blurb for Photographers using
Adobe InDesign, Lightroom, and Photoshop
PART 1 is the Black & White guide, and PART 2 goes into color. Take a look at the table of contents for each issue below. I cover pretty much everything an experienced shutter-bug or professional could want.
JPG or TIF: Which file format is best for Blurb books
B&W Print Tests: Which bit depth and profile should you use
Pay no attention to the man behind the curtain: The Blurb PDF plug-in for InDesign
Blurb ICC Profile: How to get your images ready for placing into InDesign
Black Point: Black is not black, know your max ink density
Blobbage: What happens when blacks match
White Point: Getting the most detail from the first printable tone
Proofing Your Work: Why shabby work is your fault, even if it's not your work
The 85% Rule: The printing industries' dirty little secret, supply chain issues, and working with staff
Exposure: Getting it right when you capture the image
Glossary: A few terms you might not be familiar with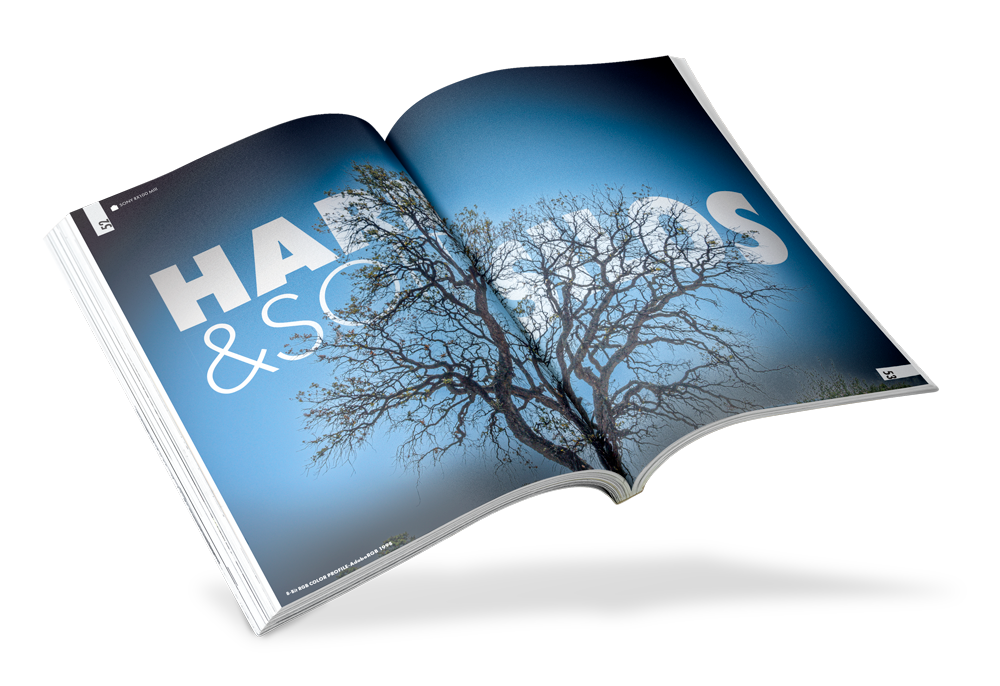 Color: All its finicky issues
Whiter Than White: A recap from PART 1 on white point
Gamut & CMYK: The tale of Gamut and Smyke (CMYK)
Paper Stock: Glossy, Matte Velvet, or Mystery Stock
Color Tests: Same drill as B&W tests in PART 1, but with more color
Page Layout: Get the control you want over your margins, fonts, transparent backgrounds, and silhouettes
Grids, Indents, and Fonts – Oh My: Controlling how your type looks
Ghosted Backgrounds: How to make type legible over busy backgrounds
Paragraph Faux Pas: How to make your text look good, so you don't embarrass yourself
Layers in InDesign: Because you don't have to do it all in Photoshop, nor should you
Line Weight: How small or large of a border should your image have
Hard & Soft Silhouettes: Add some graphical features to your layout with silhouetted images
Masking in Lightroom: Add impact or drama to your photos by putting corrections where you want them.
Glossary: More terms you might not be familiar with
Are these guides available in PDF format?
Not yet. However, we are considering producing PDF versions of the guides in the future. 
The main issue is; when you look at a PDF on-screen, if your monitor isn't calibrated or too bright or dark, you might get the wrong idea about the tests you are evaluating. Ultimately, if you are going to print, get the guide in hard copy form—it will show you how the printing looks at the time you had it printed.
How do I know my book looks the same as the book you evaluated?
That is a very good question; if I made the test and had it printed, how do we know if what I see printed is the same thing you are seeing? I made the tests, had them printed, evaluated what I saw, and then wrote about what I saw in the content of the guides. This way, you are literally hearing right from me, what you should be seeing. I've made about eight proofs of each of these guides to verify what I was seeing so I could explain it to you. 
It is important to note that the printed examples may vary slightly from what you see on your screen. This is because different monitors have different color calibrations and people have different preferences for how bright or dark they adjust their monitors. Additionally, the way that ink is printed on paper can also affect the appearance of the image. However, I have made every effort to ensure that the printed examples are as accurate as possible. I have created about eight proofs of each of these guides to verify what I was seeing so I could explain it to you.
Did you run into any issues with the print-on-demand service while proofing each guide?
Yes, during the COVID-19 lockdown (2021) I received several copies on various paper stock. One came on a matte finish for the interior matter, which looked pretty good with some images and not so good with others. The company had supply chain issues and printed on some other paper stock that was not listed in their ordering process.
Will you be printing the guides on the "standard" paper stock option as well?
No. As a fine art photographer, I'm concerned with how my product looks and feels, so I opted to only print using the Premium paper option. The premium option feels like something I'll want to keep and refer to in the future—it's worthy of putting on the bookshelf.
Blurb® is a registered trademark of RPI Print, Inc. in the United States and/or other countries. Amazon® Kindle® are registered trademarks of Amazon.com, Inc. in the United States and/or other countries. Adobe® Acrobat®, InDesign®, Lightroom®, and Photoshop® are either registered trademarks or trademarks of Adobe in the United States and/or other countries. Apple® iBook® are registered trademarks of Apple, Inc. in the United States and/or other countries. Microsoft ® is a registered trademark of Microsoft Corporation in the United States and/or other countries.