Jet lag can have it's advantages; learn your mates sleeping habits and you could find yourself with a few extra photos taken at the time of day YOU want to shoot.
I have arrived! Before we get to the tips of the day, I thought you might like to see my gear load. My wife took this photo of me at Dulles International Airport just before we placed our suitcases on the belt.
Hat: Tilly ventilated hat with two straps so it doesn't blow off in the wind
Big-Ass-Watch: with compass (when iPhone doesn't work or runs out of battery power; like I'm really going to need that)
Camera Gear: Nikon D300, 15mm, 24-85mm, 135mm, 2x converter, electronic cable release, some small stuff like allen wrench for tripod head, coin for screwing in tripod plate, bubble level etc. And a pouch with cleaning cloth
Computer Gear: Laptop, extra hard drives, headphones, Zoom H2n Microphone, JBL mini speaker, 80 – 400mm VR,
The bag that my camera gear is made by EURO. It has 3 large pockets, two of them are big enough for 72mm diameter lenses and a some other handy tiny zippered pockets. It is not a camera bag; it is a messenger bag. I purchased it for $7 at a local thrift store. The computer bag is a Targus, also purchased for $7 at the same store.
So that's my setup.
Learning Your Mate's Sleeping Habits
Ok, so yea it was the first day and everyone has jetlag but I found myself waking up at 5AM and my wife didn't even think about getting out of bed until 9AM. What this means is, if I pack up my gear then night before, have my clothing layed out where I can find it in the dark, I could get dressed and out the door to photograph some kind of location during sunrise. What's even better is after that is done, I can probably get back in time to take a nap before the Mrs. wakes up.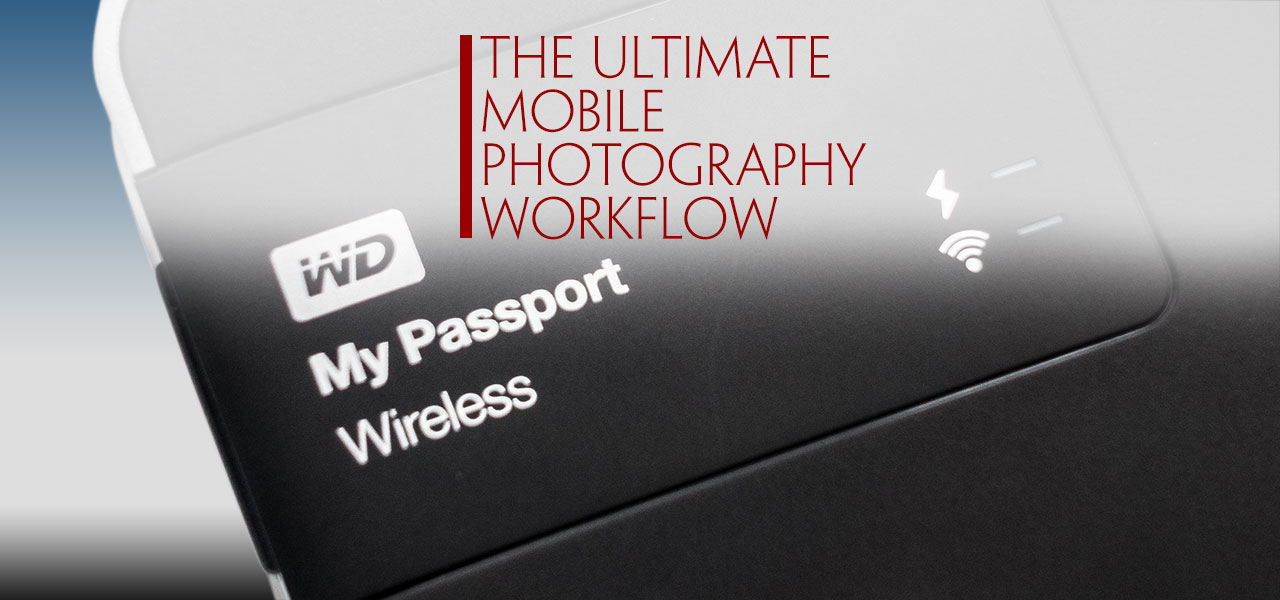 Are you trying to figure out how to connect an external hard drive to your iPad? Do you need more dive space to save your photos? In this post, Mark Gilvey (Mark Gilvey Fine Art Photography) shows you how to bring a RAW file workflow to your iPad.